"A note to Pound in heaven: Only one mistake, Ezra! You should have talked to women" --George Oppen, _Twenty Six Fragments_
---
Monday, February 07, 2005
12th Street Books' Nook: Homing Poetry, Yeah...

Here's the warmest, most friendly-open-community, yet wild and wiley bunch of good-fun-po-folks & space, reading space, that i've ever had the pleasure to read in :



--Here is the reading space at Luke's 12th Street Books in Austin, Texas, where poets and good vibe go together alongside international greens: Hoa's tahini & greens are an especial treat as is all po-sound, given word & po-space!--this is where supportive community and prickly-poetry rules (Go, Luke--sending my best to Y'all!)--

I note that I have Dale Smith and Hoa Nguyen--their spirit of generousity--to thank for the opportunity to get to know 12th Street and the Austin po-folk: thanks, my friends...

So, 12th Street's where the following book release will take place, as well as the Austin-Poetry_Heat readings enumerated in the previous post, which will take place in conjunction with other esteemed Po-Folk (listed in the post below).

Now, check out this good news about to happen in the 12th Street Books' Nook:

from Scott Pierce at effing press & Snapper's Junk Boat(heap) blog: an effing press book release party for

** Hoa Nguyen's new book, Red Juice ! **

Friday, Feb 18, 7 pm
12th Street Books, Austin TX

YaY!!--Congratulations & Best Wishes to Hoa & to Scott's effing press!



chris at

9:22 PM

|

Here Comes More Poetry_Heat, Y'all !




chris murray's Poetry_Heat **
at University of Texas, Arlington, in conjunction with
Skanky Possum Press,
12th Street Books,
Firewheel Editions/Sentence: a Journal of Prose Poetics,
and Marsh Hawk Press
are pleased to present:


Brian Clements, Susan Briante, Matthew Dickman
Friday, Feb 18, 7:30 pm
Rady Room, 6th floor, Nedderman Hall
University of Texas, Arlington
Arlington, Texas
reception to follow, TBA

*

Brian Clements, Joe Ahearn, Susan Briante, Phil West,
Matthew Dickman, Darryl Scroggins, Chris Murray
Saturday, Feb 19, 7:00 pm
12th Street Books
827 W. 12th Street
Austin, Texas
reception to follow, TBA

*

Eileen Tabios, Sandy McIntosh
Friday, Mar 4, 7:00 pm
Rady Room, 6th floor, Nedderman Hall
University of Texas, Arlington
Arlington, Texas
Reception to follow, TBA

*

Eileen Tabios, Sandy McIntosh
Saturday, Mar 5, 7:00 pm
12th Street Books
827 W. 12th St.
Austin, TX
Reception to follow, TBA

*

And while here in north Texas,
Eileen and Sandy have booked this reading
sponsored by
Marsh Hawk Press,
and with the gracious help of Shin Yu Pai:

Eileen Tabios & Sandy McIntosh
Sunday, Mar 6 5:30 pm
Paperbacks Plus
6115 La Vista Dr
Dallas, Texas 75214
Reception to follow, TBA

*

Plans for future readings are currently in the works
to present at least two spectacular readings in fall 2005:

--Shin Yu Pai, who has a new chapbook out, Unnecessary Roughness, from Jukka Pekka Kervinen's
xPress(ed) books.

--
Shanna Compton, whose book Down Spooky won the Winnow Prize and Jennifer L. Knox, whose new book will soon be out from
Soft Skull Press.



** Kind thanks to poet and student assistant,
James Ola, of Peat Blog for helping to keep Poetry_Heat together. Many thanks, as well, to former student assistants, Cyndi Dumas and Kristina Graham.

Stay tuned for more statute & liberty wit'out oil: if not Texas, then Poetry_Heat, Y'all!
chris at
5:58 PM
|
Sunday, February 06, 2005
A favorite poem from
**
Robert Creeley's chapbook, Yesterdays * :


When I think



When I think of where I've come from

or even try to measure as any kind of

distance those places, all the various

people, and all the ways in which I re-

member them, so that even the skin I

touched or was myself fact of, inside,

could see through like a hole in the wall

or listen to, it must have been, to what

was going on in there, even if I was still

too dumb to know anything-- When I think

of the miles and miles of roads, of meals,

of telephone wires even, or even of water

poured out in endless streams down streaks

of black sky or the dirt roads washed clean,

or myriad, salty tears and suddenly it's spring

again, or it was-- Even when I think again of

all those I treated so poorly, names, places,

their waiting uselessly for me in the rain and

I never came, was never really there at all,

was moving so confusedly, so fast, so driven

like a car along some lonely highway passing,

passing other cars-- When I try to think of

things, of what's happened, of what a life is

and was, my life, when I wonder what it meant,

the sad days passing, the continuing, echoing deaths,

all the painful, belligerent news, and the dog still

waiting to be fed, the closeness of you sleeping, voices,

presences, of children, of our own grown children,

the shining, bright sun, the smell of the air just now,

each physical moment, passing, passing, it's what

it always is or ever was, just then, just there.




* Robert Creeley, "When I think," Yesterdays. Chax Press, 2002. And for those who don't know the following link, please also see the extensive EPC page on Robert Creeley:
EPC/Robert Creeley Author Page.


** Note and Commentary on this photo of Robert Creeley, which comes from Black Mountain College via the
COSMIC BASEBALL ASSOCIATION--Black Mountains Roster 1998.

This book is one of my favorites from Robert Creeley, as I say above, and I'll add it's also one of my favorites as a poetry chapbook--for its poetry. But I've something else brewing here, too: because in my opinion the image-snapshot above is significant, I'll add a few comments on aesthetics, which have been much on my mind lately, and I'd like to offer some clarification toward my perspectives on images, more specifically, portraiture such as the above photo. That is, what I look for when searching for a photo like this one of Robert Creeley. Out of the generous number of available and excellent online images of RC, I think this photo is exceptional for its effect of what Adorno and others call "immanence," cf my Adorno post a few days ago (scroll down). And it stems from aspects of the subject, here, Robert Creeley. In Adorno's view, this effect has to do with the way a work of "art colludes with apparition" (appearance and perception of it) to affect audience with a primitive kind of "shudder" (I note that although Adorno focuses in that passage on how "shudder" originated in fear, "shudder" also stems, no matter how primitive, as much from delight, no?). The work of art will have a certain kind of elemental quality "rising above" the materiality of mundane people and things ("thinghood"), that through the dynamic process of relationship with viewer(s), creates a difficult to articulate effect: immanence (in fact it is nearly impossible to articulate--it's aka the "sublime" what remains after the falsity of superficial beauty). Adorno takes this up from Husserl, from phenomenology, which is a very controversial interpretive framework, especially to North American pragmatists, both in philosophy and in the views of everyday folks (think, Stephen Pinker, and that political party that begins with R, & etc). Adorno is far more cautious about explaining it than was Husserl (who was far more affected by nineteenth century sensibilities of rapture), but mostly Adorno just wants to posit and reassure a knowledge of the dialectical nature of this immanence, and that it is a process, not a sudden or passing relevation. Despite some of the criticism leveled against this aesthetic concept of immanence, criticism for its shortcomings (one, that it parallels the ideological means used similarly by religious institutions to disable the critical faculties thereby skewing balance of dialectic, as in the individual's adopting of enthralled blind faith), I think it at least has the value of retaining for art a sense of what can be perceived as a fleeting feeling akin to resonance or echo in sound, a conceptual/perceptual space that is of great value for spirit and for materiality, if only in terms of delight at difference and newness. According to Adorno's view, it is possible for all works of art to "externalize" this "immanent process," no matter how often the piece is reproduced (as posting this photo and poem here are acts of reproduction). Well, to bring this back full circle, then: this photo of Robert Creeley, and the photos of others I post here, are examples of works that I find to have something of that "process of immanence" in the Adorno sense, especially by way of conveying and effecting delight. I take for granted that I need not say here how the poetry is equally if not more--and continually so--"immanent."

--cm o~o/


~~~~~~~~~~~~~poem copyright of Robert Creeley~~~~~~~~~~~~~~
chris at
9:49 PM
|
Announcement: Lynda Schor's new book, The Body Parts Shop, just out from FC2 (linked below)

Received a further note from Hal Johnson--see his poem, "Aftershock," posted below--

Hal's wife, Lynda, has a new collection of short stories out. Here's a link to the page of publisher, FC2, where there the book is described in detail, and links are posted to news and reviews, as well as to an excerpted sample story from Lynda Schor's The Body Parts Shop. To give a taste of the storytelling, here is a very brief passage from "Still the Top Banana" :

*Cheetah, the chimp who starred in Tarzan movies back in the 1930's, is still hanging around. The beloved animal actor turns 63 in April, making him the oldest chimp in captivity.*
...

*The cuddly creature debuted in the 1934 movie "Tarzan Finds A Mate" starring Johnny Weismuller and Maureen O'Sullivan.*

At first Cheetah had enjoyed being part of the Tarzan movies. First of all, they filmed in locations that reminded him of his home. He got to shriek, pound his chest, and swing on vines. (Chest-pounding was something gorillas do, not chimps, but people loved it.) He'd begun to feel like part of the Tarzan family, almost as if he and Boy (Tarzan and Jane's son) were the children of the family. And he usually got to save Tarzan from something horrible, like vicious headhunters, or Europeans who wanted to destroy the jungles. He didn't realize the movies were fantasy. Then suddenly a picture shoot would end, and he'd have to leave his family once again, to stay with Tony, his owner. Not that he didn't love Tony. But it wasn't the same.
... -- Lynda Shor's short story, "Still the Top Banana"


Lynne Sharon Schwartz, a writer whose work I've followed and admired for many years now, reviewed Lynda Schor's book. She has this to say:

"Lynda Schor's stories are as dazzling as her readers have come to expect. To label them 'black humor' or describe them as 'irreverent' would be putting it mildly, and there is nothing mild about Schor's take on the way we live now—our marriages, sex lives, obsessions and rites of passage. She is a master of satire, full of invention and wit, yet beneath the hilarious going-on in her work runs a deep vein of melancholy. This is a terrific and exhilarating collection."-—Lynne Sharon Schwartz


~~~clip, "Still the Top Banana," copyright of Lynda Schor~~~

o~o/
chris at
1:10 PM
|
Heather McHugh's The Father of the Predicaments * :

[an excerpt from]

Not a Prayer

*

We sleep inside a bullet--
cheek to cheek, in public
anonymity--and then we wake. We do

not speak. The sun's
a red-eye, and the earth
a fast blue rushing underneath.

*

"You've come into my life," she says. And then
"I want for you to understand." A night
and a day and a night from then,

I'd understand all right, helping to hook
around her corpse's chin and ears
the strap that keeps

a speaking place from gaping.

*

(3)


Heather McHugh, The Father of the Predicaments. Wesleyan, 1999.
chris at
11:13 AM
|
Saturday, February 05, 2005
Check out the interview of Kasey Silem Mohammad over at Lance Phillips' Here Comes Everybody blog.



chris at

6:37 PM

|

Hal Johnson's poem, Aftershock

Delighted to post the fine poem below, which I find provocative for the many layers that pinpoint and cross-section the dynamics of western culture, socio-political places and events, and the problem of the rhetorical (meaning both rhetoric as the dialectical means of everyday communication involving audience, and rhetoric as an historical discipline of study).

It's from Halvard Johnson (thanks, Hal!), who, in addition to his wonderfully expansive website, also blogs at
Entropy and Me :


Aftershock

--by Halvard Johnson--


Of the huge dead. Of upscale retail centers in our city.
Of closing loopholes
in the corporate tax code. Of course, we'd welcome these
or any images

based on legislation passed in several states, or news
that the Weather
Underground's gift shop will remain open until 9 o'clock
on warm summer

evenings. Far from charging sales taxes on the chemicals
purchased by major
terrorists and agribusinesses, the government is thought
to be preparing

a press release stating that it has no comment on that
subject. Keeps our
economy and people moving, keeps one eye on the door,
one foot on

the accelerator at all times-until offered a discount
of 15% off the regular
admissions price for R-rated features. I particularly
admired this old

hardware store with its nineteenth-century fixtures.
He gently wipes it
with a tattered sleeve, saying, "I will be true to
the wife."

Because too many students threw pennies in the pool,
its water
was no longer blue, and the conferees had to spend
the night sleeping

on the hard-wood floor of the basketball court, tossing
fitfully, dreaming
of road and site improvements that would cost 50 million
to 75 million

dollars (not counting kickbacks). My dear, it is too late
for peace, too
late for philanthropic phalaropes to adjust their lobate
toes to current

market conditions. Down the wilde road the travelers
proceeded, happy
to be on the move again after their enforced leisure
caused by

drifting snow and a deliberate underfunding of public
transportation.




~~~~~~~~~~~poem copyright of Hal Johnson~~~~~~~~~~ o~o/ ~~

chris at

5:25 PM

|

"Writing to woo is important work..."--Gabe Gudding

Gabe Gudding, address to students (from a student newspaper article asking his views) : On Writing Love Poetry (for Valentines Day)

via
Shanna Compton (& do check out Shanna's new book [it's positively morphing!] cover for the award winning Down Spooky!)

chris at

2:08 PM

|

hangups aired !--

text:image & be sure to scroll for literal figures/figural letters...

: )

such very fine & fun work, Suzanne!--thanks for the, um... word-up!

chris at

1:52 PM

|
Also known widely as the Fire Bird, the phoenix is a profound symbol of life and rebirth. It has a life cycle of 500 to 600 years and after that amount of time, it sets itself on fire and dies in the flames. Then, after three days, it rises again from the ashes. It is a completely benign creature who lives in dew. It is said that the phoenix has a beautiful melodious song which grows ever more mournful as its life comes to an end. It is also a symbol of the sun and immortality.

What mythical beast best represents you?

Take the quiz!



Note: quiz found via Rama Subramanian's philosophical-variety-blog, Towards Light, out of Chennai, India. Thanks, Rama!
chris at
1:47 PM
|
Texfiles Poet of the Week, kari edwards :



photo by kari edwards, India Journey, dec 04


*


there is no difference between the innumerable and the inconceivable facing the form eternal


there is no difference facing the street, facing the wind, facing the oncoming wave of rhythmic messages from the heart at the beginning end of time the time, time bore into the backs of all


there is no difference between the climbing sky, the earth, and the terrified grasping for a look at the real


there is no difference between facing a falling rock zone and the roots of a growing elsewhere storm rigged in a restless nevermind mind


oh missing youth, and those whose last breath waits for another sunrise, there is no difference between the seventeen story hotel and the slum, talons and masks, tears are tears, and the dead dead


whether between the joints that ache, working against the force that holds one up right or the fire that that burns without burning, waiting to be released, there is no difference


*







*


in some ways
I am afraid
I've been someone
in a headache of dust
not adept at advocating for souls
transpiring away in crevices
between smithereens and darkness
instead I grasp
pronoun logic
the texture of cement
picking at the present tension
one that has been mostly
a b-side on repeat
with a skip
at best
a disassociation of matter
sinking profoundly in progress
preparing to enter as nothing more
than a presence
dark above
the clutching hand
of unconsciousness


*






*


~~~~~poetry and photos copyright of kari edwards~~~~~~~ o~o/
chris at
11:44 AM
|
Friday, February 04, 2005
After some serious dialoguing with Ken Rumble over the subject matter of the art film in the post below, i am considering changing the title of that post to Isn't Art Just Plain Cilia? : )



chris at

2:38 PM

|

Thursday, February 03, 2005

Art and "Thinghood"
--"cilia" film--
from Theodor Adorno, "Enlightenment and Shudder" *


... Works of art are set in motion by patient contemplation. This goes to show that they are truly after-images of prehistorical shudders in an age of reification, bringing back the terror of the primal world against a background of reified objects. The more pronounced the hiatus between the discrete, contoured individual objects on the one hand and the paling essence on the other, the more empty is the gaze of works of art -- the only reminiscence of the fact that there has to be something besides this hiatus.
...

Art as mnemosyne is this kind of retaining operation. The instant of appearance in works of art is the paradoxical union or balance between a vanishing and a preserving tendency, for art works are static and dynamic at the same time. Artistic genres [all "seek"] to translate the memory of shudder, incommensurable as it was in pre-historic times. Artifacts liberate shudder from its mythical self-deception... .
...

There is a close resemblance between the notion of appearance as used here and the concept of preternatural appearance or apparition. Works of art collude with apparition, especially in the way an apparition rises above people beyond the reach of their intention, beyond reach of the world of things. Those works of art from which apparition has been radically removed are nothing but empty shells... . ... Works of art surpass the world of things by acquiring a thinghood of their own, i.e. their artificial objectification. They begin to speak when thing and appearance are kindled. They are things which are destined to appear. Their immanent process externalizes itself as their own doing, not as the product of human meddling and purposive action.


* Theodor Adorno, "Enlightenment and Shudder," Aesthetic Theory transl C. Lenhardt. London: Routledge, 1984 (118-119).




o~o/

chris at
7:26 PM
|
Citation: composite toward dialogic:


"This is why we feel
it is enough to listen
to the wind jostling lemons,
to dogs ticking across the terraces,
knowing that while birds and warmer weather
are forever moving north,
the cries of those who vanish
might take years to get here."

*

"Your problem is not your life as it is
in America, not that your hands, as you
tell me, are tied to do something. It is
that you were born to an island of greed
and grace where you have this sense
of yourself as apart from others. It is
not your right to feel powerless. Better
people than you were powerless.
You have not returned to your country,
but to a life you never left."

*

"There is a cyclone fence between
ourselves and the slaughter and behind it
we hover in a calm protected world like
netted fish, exactly like netted fish.
It is either the beginning or the end
of the world, and the choice is ourselves
or nothing."

--Carolyn Forche, The Country Between Us--
chris at
11:23 AM
|
Wednesday, February 02, 2005
Jeanette Winterson, Written on the Body * :

Louise and I were held by a single loop of love.
...

I was sitting in the library writing this to Louise, looking at at a facsimile of an illuminated manuscript, the first letter a huge L. The L woven into shapes of birds and angels that slid between pen lines. The letter was a maze.
...

Articulacy of fingers, the language of the deaf and dumb, signing on the body body longing... . Your morse code interferes with my heartbeat.
...

Written on the body is a secret code only visible in certain lights; the accumulations of a lifetime gather there. In places the palimpsest is so heavily worked that the letters feel like braille. I like to keep my body rolled up away from prying eyes. Never unfold too much, tell the whole story. I didn't know that Louise would have reading hands. She has translated me into her own book.
...

Dear friend, let me lie beside you watching the clouds until the earth covers us and we are gone.
...

Louise was lost in thought. ... 'This isn't working,' she said.

She asked me to wait three days and promised to send me a message after that time. I nodded, dog-dumb, and went back to my corner. ... I sat in the library on the first day trying to work on my translations but jotting on the blotter the line of my true enquiry. I was sick to the gut with fear. The heavy fear of not seeing her again. I wouldn't break my word. I wouldn't go to the phone. I scanned the row of industrious heads. Dark, blonde, grey, bald, wig.
...

The second day of my ordeal I took a pair of handcuffs to the library with me and locked myself to my seat. I gave the key to the gentleman in the knitted waistcoat and asked him to let me free at five o'clock. I told him I had a deadline, that if I didn't finish my translation a Soviet writer might fail to find asylum in Great Britain. He took the key and said nothing but I noticed he'd disappeared from his place after about an hour.

I worked on, the concentrated silence of the library giving me some release from thoughts of Louise. Why is the mind incapable of deciding its own subject matter? Why when we desperately want to think of one thing do we invariably think of another? The overriding archof Louise had distracted me from all other constructs. I like mental games.
...

Whenever the word Louise came into my mind I replaced it with a brick wall. After a few hours of this my mind was nothing but brick walls. Worse, my left hand was swelling up, I don't think it was getting enough blood being strapped to the chair leg. There was no sign of the gentleman. I signalled to a guard and whispered my problem. He returned with a fellow guard and together they picked up my chair and carried me sedan style down the British Library Reading Room . It is a tribute to the scholarly temperament that nobody looked up.

In the supervisor's office I tried to explain.
'You a Communist?' he said.
'No, I'm a floating voter.'
He had me cut loose and charged me for Wilful Damage To Reading Room Chair. ... Could I fall any lower?

(88-89, 91, 94-95)



* Jeanette Winterson, Written on the Body. Vintage/Random House, 1992.


~~~~~~~~~~~copyright of Jeanette Winterson~~~~~~~~~~~~~~~~~~~
chris at
11:15 PM
|
Writing into the Worl... & more image in/of/on/to text "This book has been written for [people]... who care about poetry and read it first of all for personal reasons. Such readers, I would like to think, know well enough the violent spirit of our century, and exactly for this reason expect at least one kind of language to hold its own against the grim disquiet. Poetry helps us seize our being-in-the-world, the better to enjoy, the better to endure. About the violence of our century [and now this one too], ... [the] lethal strife and endless misery, there seems little doubt that politics has played a central, and too often a ruinous, part. The poetic impulse—-hope's proof and finest messenger—-arises to fulfill itself in praises and blessings... " --Terrence Des Pres, Praises and Dispraises xiii.



chris at

10:10 PM

|

kari edwards, Texfiles Poet of the Week :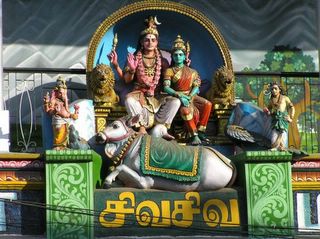 photo by kari edwards, India Journey, dec 04

Just as in the knowledge of one lump of clay we have the knowledge of all the clay in the universe. --Upanishads

The Mantra is born through the heart and shaped or massed by the thinking mind into a chariot of that godhead of the Eternal of whom truth seen is a face or a form. --Sri Aurobindo

The will to live is the ground of our existence. Its negation is our salvation. --S. Radhakrishman


*


Bharat jiva



photo by kari edwards, India Journey, dec 04


I am but a child in your arms waiting in anticipation for first light to fill me with splendor

every morning, no matter where I am, I am no longer nowhere, I am you, you greet me.

every morning you start new egrets flying by lotus stretched to heaven

every morning as always, rice paddies, sugarcane, water for the day

every morning bathing in the ganges, or badanpudi, at the crossing

there's work to be done, there is always work to be done, there will always be every morning, the dogs wake the children, there's work to be done there always will be.

you have never stopped, ceased, every morning you wake me, remind me of everything beyond language

every morning crushed by time, invading hordes, and your own mass and yet you wake me again and again.


*

[Part 1]

on a certain occasion



the secret to immortality
the secret to be found
the secret to the end of the earth
the end of the earth
without a secret

the self without a self
fluid
indivisible
divided by three
hoping for a favorite setting
getting second class
hoping for anything
settling for
tax free
duty requirements
and god accumulations

the secret to
becoming second class
being careful
being a careful cow
that enforces carefulness
and discards the banner
lame and blind


let's try again

the secret to immortality
the secret secret
the liquid situation
the simulated secret
absent moral gravity


let's try again

the secret
to be second class
invisible
hoping for a prayer
forgetting what it was like

like the flames of a fire
like the end of time
like a house
as a guest on the land
not there
turning on something
and declaring

this is the fear of fear
and this is a medication for it
and this is the medication for the medication
and this is the fire
that can burn it all away

this is the uncharted ocean
expressed in its material condition

this is motionless intensity
stretched everywhere

. . .




photo by kari edwards, India Journey, dec 04

~~~~~~images & poetry copyright of kari edwards~~~~~~ o~o/ ~~


chris at
11:28 AM
|
Tuesday, February 01, 2005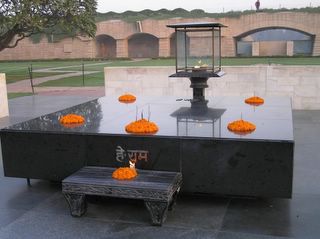 photo by kari edwards, India Journey, dec 04

I like this one a lot--not sure exactly what caused the appeal in it, but it is memorable, provocative. --cm
chris at
11:36 PM
|
Query in Hope of Your Esteemed Response(s):
What's your creepiest image/object belonging?

My students are really getting into the creepiness of Poe, and his (odd--i had "slightly sick' there and reread it and thought, well, maybe it's more odd than sick, dunno...) sense of humor (um... "irony"). So, I'm not surprised this query occured to me tonight. Per a comments box exchange between me and Laura Carter the other day, which began with her posting about a Dali-esque dream, a post I then responded and linked to, as in :


Laura: "... I also have a Dali over my couch: with the lovely ant-swarming Bunuel-ish hand.... ick."

Chris: "ooooooo.too.creeeepy!--trying here to think of the creepiest thing i have right now (um... art-wise). well, i do have this blue, life-sized, 3-D candlewax impression of *dottir* Holly's best friend, Andrea ('s) right hand. it sits on my bookshelf like a terrified glove. positively poe or somesuch. what else ya got? maybe we should all just post a few of our creepiest image belongings? yeah, i think i'll put out a call to see wazzup. ..."

So hey, Y'all fine readers of tex: what's the creepiest of your image/object belongings?

If you're game, then tell us in the comments box to this post. Thanks--I'm looking forward to hearing some very Poe-ish stuff, Y'all (special thanks to Laura for the idea, too!), and it could turn into a kind of found poem, eh?

: )
chris at
7:47 PM
|
Spirit House!

I really like things like this:


copyright of Marilyn Taylor (see link below)

Now, this is no ordinary image. If you go to the link below, you can open the slots and drawers, to find many fascinating and provocative things at the real, or hot, virtual-image of the Spirit House (the image I have above is a cold copy). Check it out: "Spirit House," by Marilyn Taylor.

Nice, eh? I think all poets should have some kind of Spirit House.

& not a very complicated concept, yet still it is full of the fun of exercising basic curiosity, and imagining, but with everyday materials. Making connections. Although on surface not complicated, it gently opens up all kinds of intriguing complications, not least of which has to do with the history of the name, Spirit House, which the website exposition will tell you, goes back to India...

I happened on this Spirit House-idea-comes-from-India quite by (happy) accident today while looking for something totally unrelated. But in that, since we also have so many of kari edwards' exquisite photos of India these past few days, well... I have to say that it is definitely India week here at Tex, eh? Happy accidents of good discoveries and good wishes, these are always welcome, eh?

Thanks to Marilyn Taylor for the provocative idea and website.